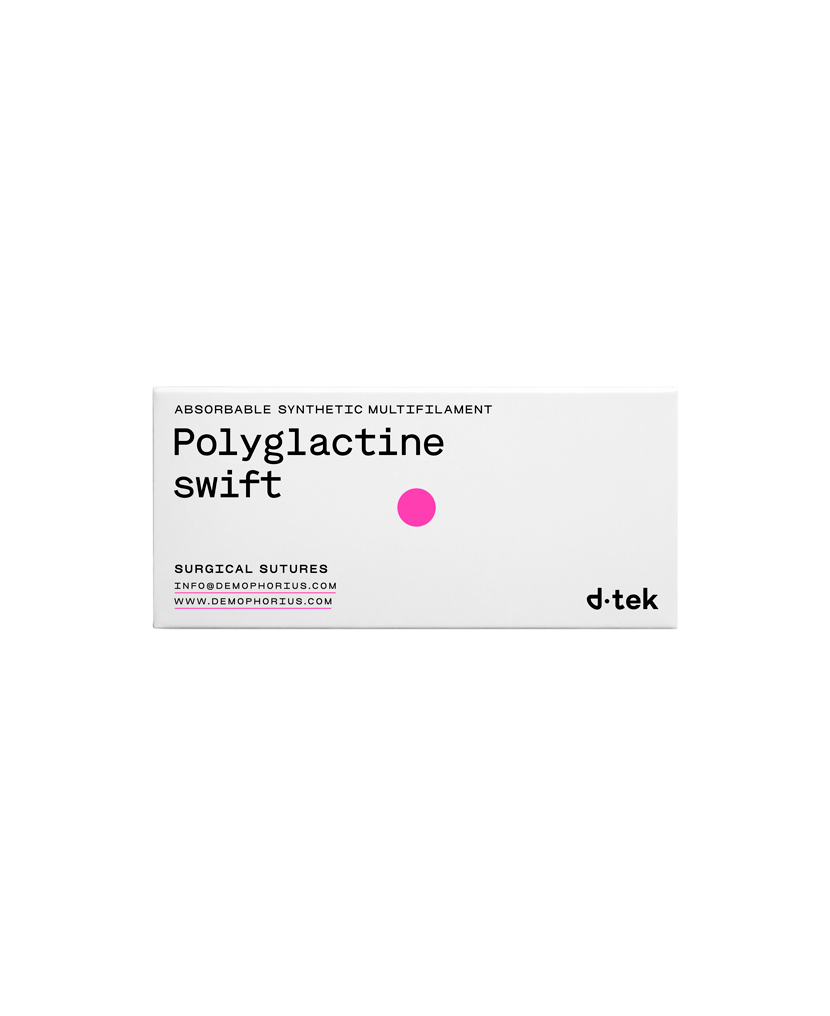 PGS surgical sutures are offered in violet or undyed and are available in U.S.P sizes 8/0 - 2.
Polyglactine Swift [PGS] is a sterile, absorbable, synthetic, braided coated surgical suture composed of homopolymers of glycolic acid.
The suture is coated with caprolactone / glycolide copolymer and calcium stearoyl lactylate while the absorption rate is expected with minimal tissue reaction. Also, PGS can provide high tensile strength, guaranteeing the holding power while it can be easily handled due to the soft and smooth surface.
SPECIFICATION
---
PRODUCT CODE:

---

BRAND:

d.tek

---

CATEGORY:

---

USAGE:

urology
obstetrics (Epistomy repair)
gynaecology
ophthalmic surgery (conjunctiva)
plastic surgery

---