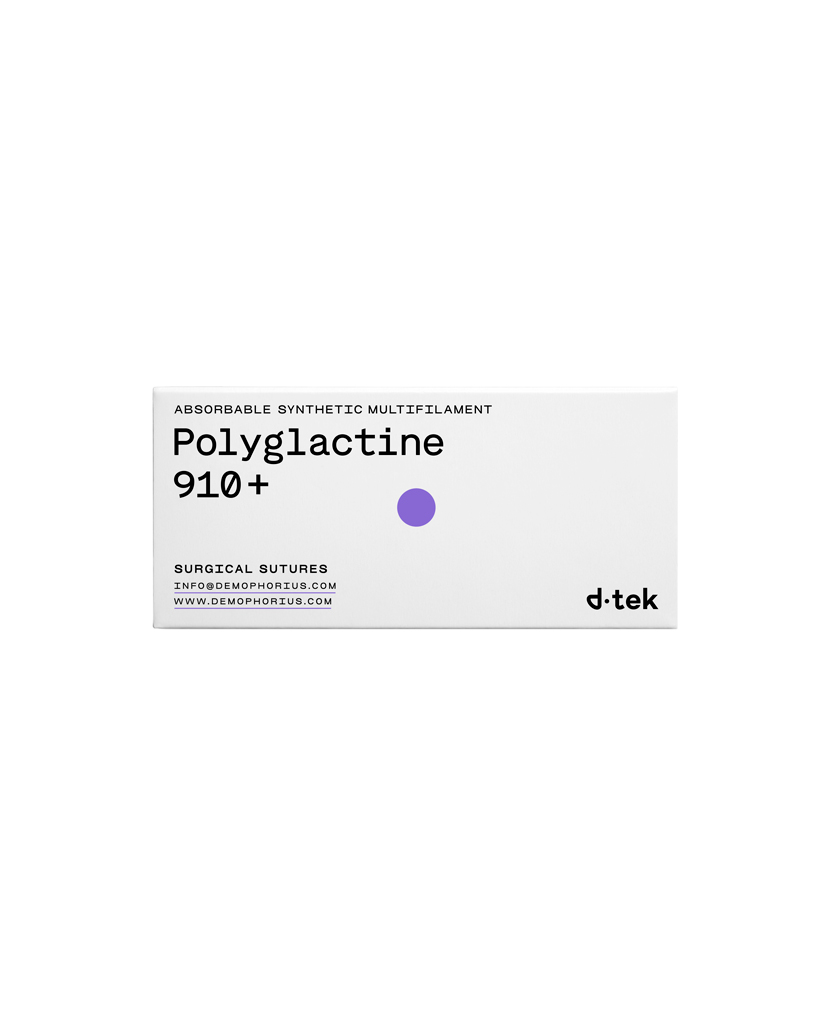 Pgla-plus surgical sutures are offered dyed or undyed and are available in U.S.P sizes 5/0 - 2.
Polyglactine 910 PLUS [PGLA-PLUS] is a sterile, absorbable, synthetic, braided coated surgical suture composed of a copolymer made from 90% glycolide and 10% L-lactide.
The suture can provide high tensile strength, guaranteeing the holding power while it can be easily handled due to the soft and smooth surface. Additionally, PGLA-PLUS can reduce the number of recovered bacteria in a buffered aqueous environment.
SPECIFICATION
---
PRODUCT CODE:

---

BRAND:

d.tek

---

CATEGORY:

---

USAGE:

GENERAL SURGERY
SKIN CLOSURE
gastrointestinal surgery
plastic surgery
ophthalmic surgery
gynaecology
obstetrics
orthopaedics
urology

---