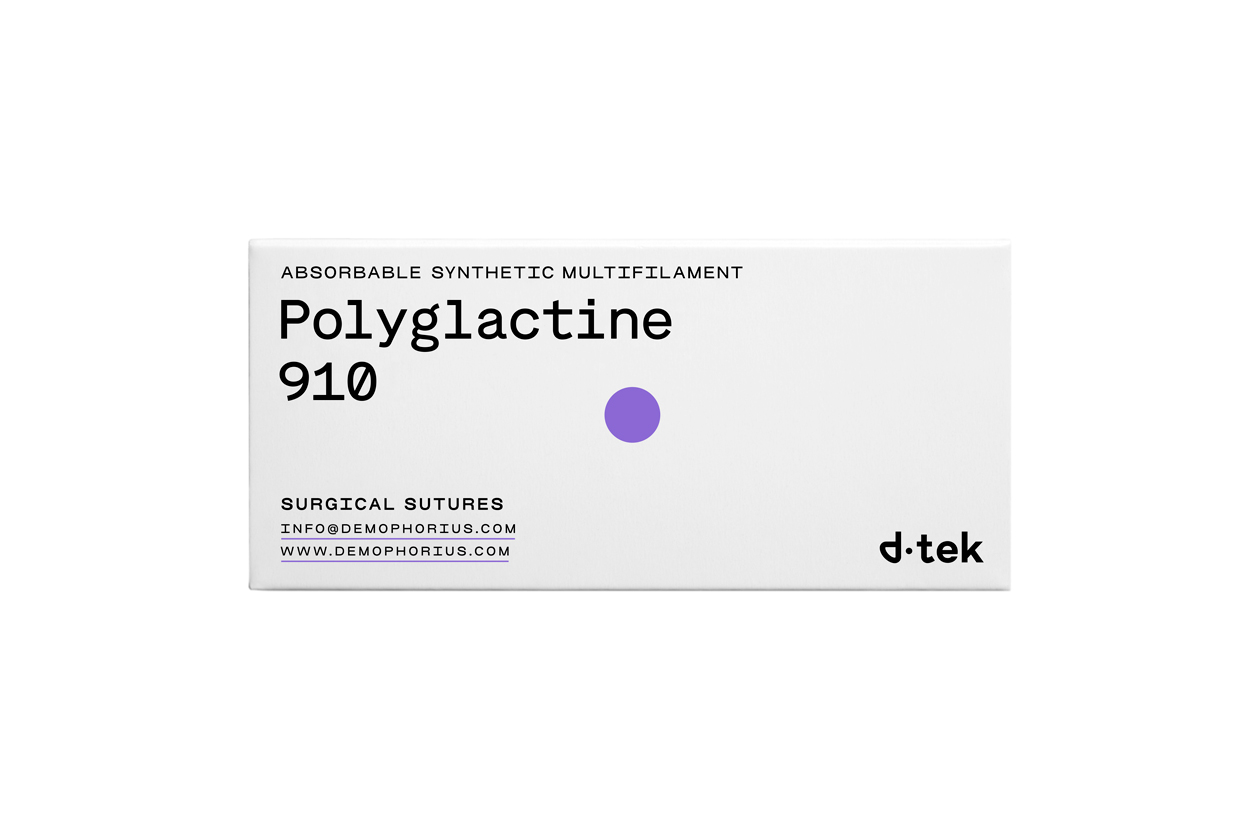 Pga surgical sutures are offered in violet colour or undyed and are available in u. S. P sizes 8/0 - 3.
Polyglycolic Acid [PGA] is sterile absorbable synthetic multifilament surgical suture composed of homopolymers of glycolide.

The suture can guaranteed the holding power while it can be handle easy due to the soft and smooth surface.
SPECIFICATION
---
PRODUCT CODE:

---

BRAND:

d.tek

---

CATEGORY:

---

USAGE:

GENERAL SURGERY
skin closure
gastrointestinal surgery
gynaecology
obstetrics
plastic surgery
urology
ophthalmic surgery
orthopaedics

---