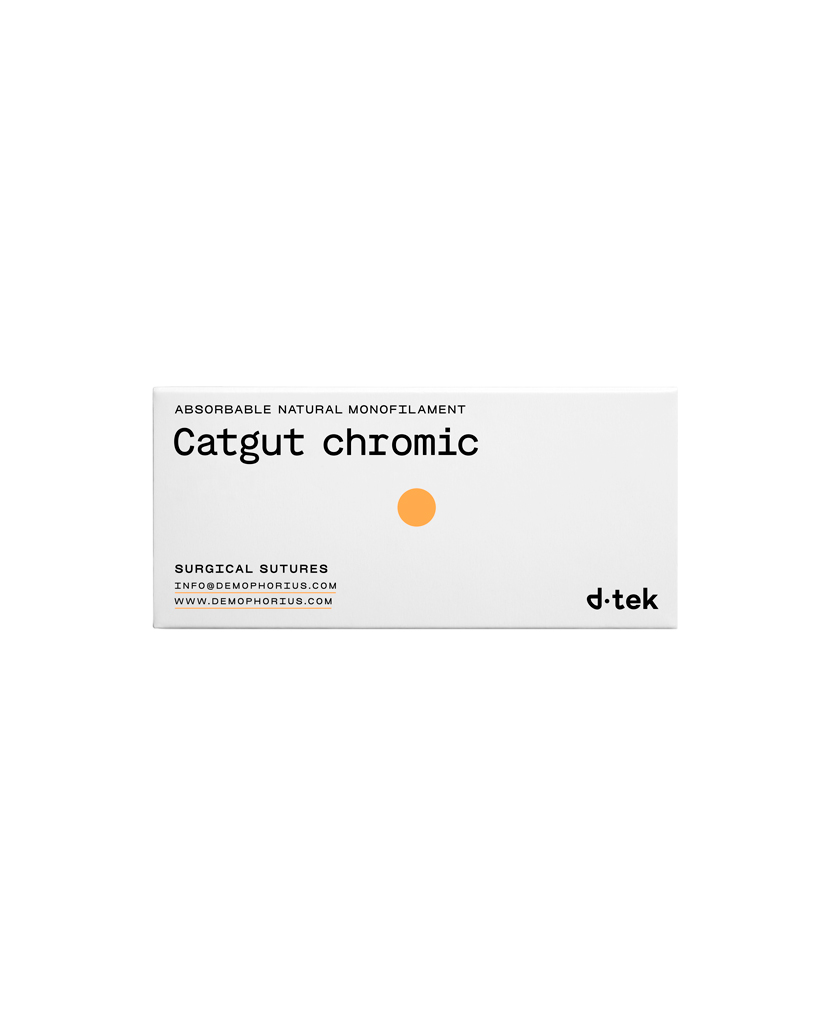 Cc surgical sutures are offered in brown colour or undyed and are available in u. S. P sizes 6/0 - 3.
Catgut Chromic [CC] is an animal originated, sterile, absorbable, natural, twisted multifilament surgical suture made of strands of purified collagen taken from the serosal layer of selected bovines tanned with chrome salts. Origin from BSE-free classified countries.

The suture comprises high purity collagen 98%, treated with glycerol containing and chromic salt solutions while it can provide high tensile strength, guaranteed the holding power and easy handling.

SPECIFICATION
---
PRODUCT CODE:

---

BRAND:

d.tek

---

CATEGORY:

---

USAGE:

GENERAL SURGERY
gastrointestinal surgery
gynaecology
obstetrics
urology
ophthalmic surgery

---