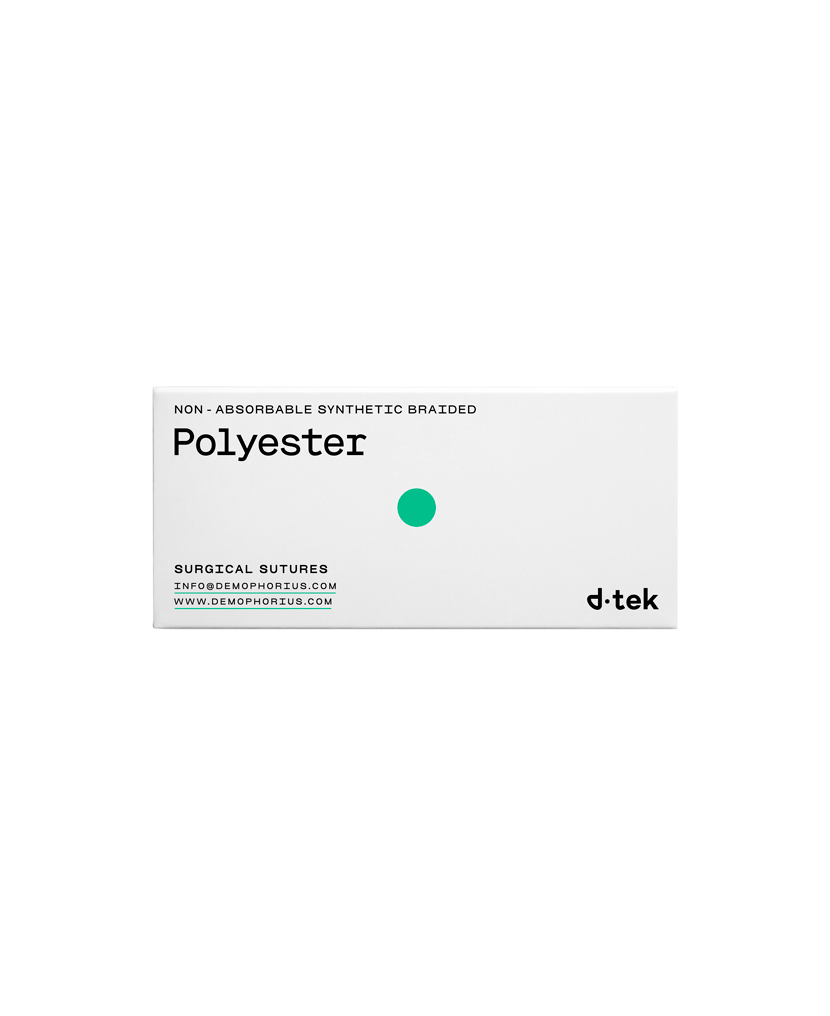 PB surgical sutures are offered in green, blue or undyed and are available in U.S.P sizes 6/0 - 2.
Polyester (PB) is a sterile non-absorbable synthetic braided multifilament surgical suture composed of an isotactic crystalline stereoisomer of polypropylene, a synthetic linear polyolefin and polyethylene.
The suture is silicon coated, smooth and flexible providing easy handling to the user with high initial tensile strength.
SPECIFICATION
---
PRODUCT CODE:

---

BRAND:

d.tek

---

CATEGORY:

---

USAGE:

cardiovascular surgery
ophthalmic surgery
general surgery
skin closure
orthopaedics
gastrointestinal surgery
obstetrics

---