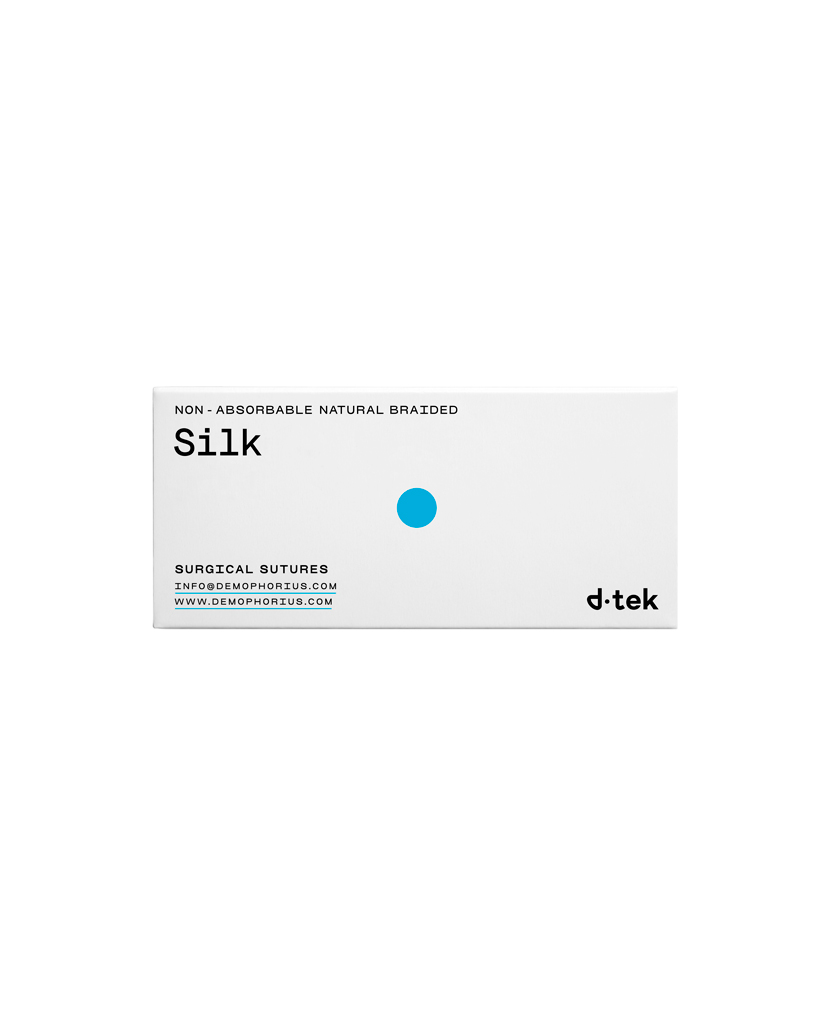 SK surgical sutures are offered in black or undyed and are available in U.S.P sizes 6/0 - 3.
Silk (SK) is a sterile non-absorbable natural multifilament surgical suture composed of natural silk organic protein called fibroin (This protein is derived from Bombyx mori species).
The suture is smooth and flexible providing easy handling to the user with high initial tensile strength.
SPECIFICATION
---
PRODUCT CODE:

---

BRAND:

d.tek

---

CATEGORY:

---

USAGE:

GENERAL SURGERY
skin closure
ophthalmic surgery
oral surgery
gastrointestinal surgery
gynaecology and obstetrics.

---