TOP & BOTTOM TRIPLE BLOOD BAGS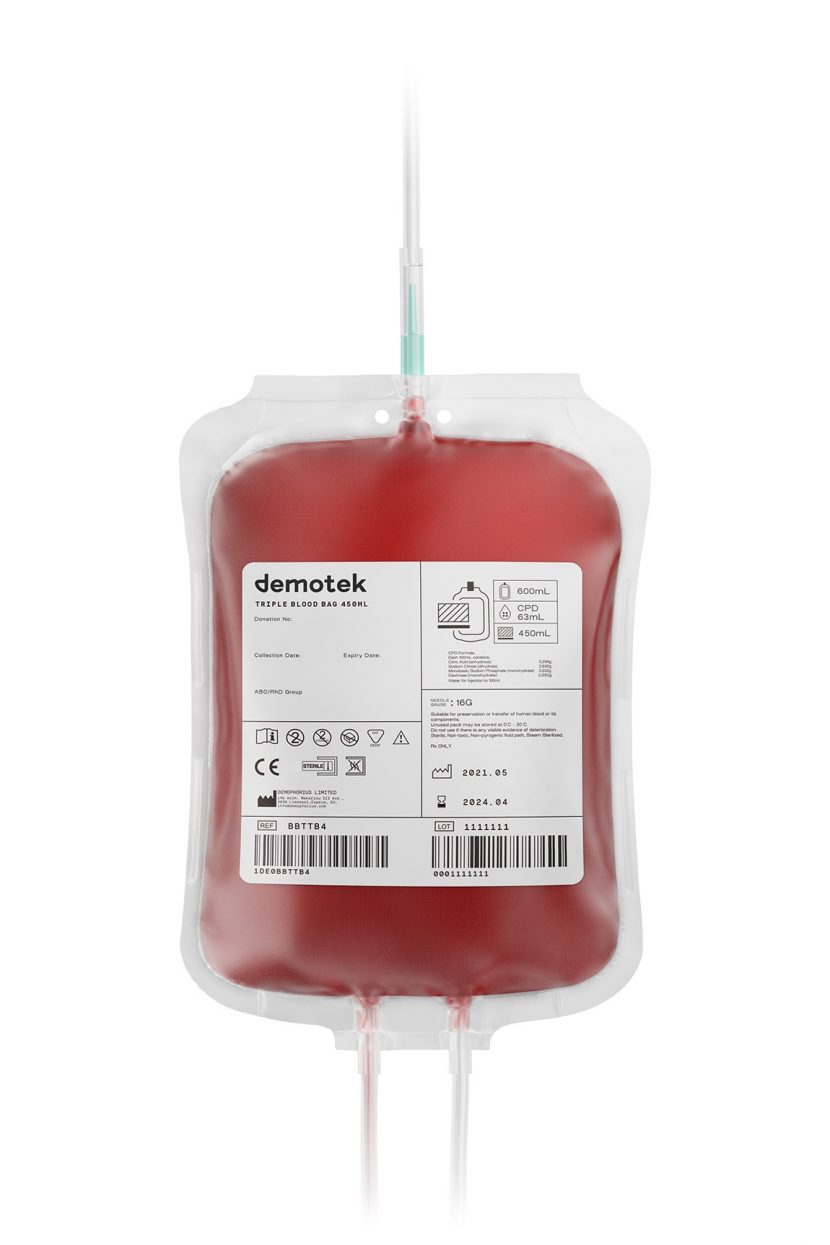 Suitable for preservation and transfer of human blood or its components.
Demotek triple top and bottom blood bag is designed for the collection and separation of three different blood components; plasma, red cells and buffy coat which are obtained through the process of centrifugation and extraction. The primary bag comes with CPD solution while one of the transfer bags with SAGM solution is used for the preservation of red blood cells.
SPECIFICATION
---
PRODUCT CODE:

---

BRAND:

demotek

---

CATEGORY:

---

USAGE:

COLLECTION & SEPARATION OF WHOLE BLOOD

---