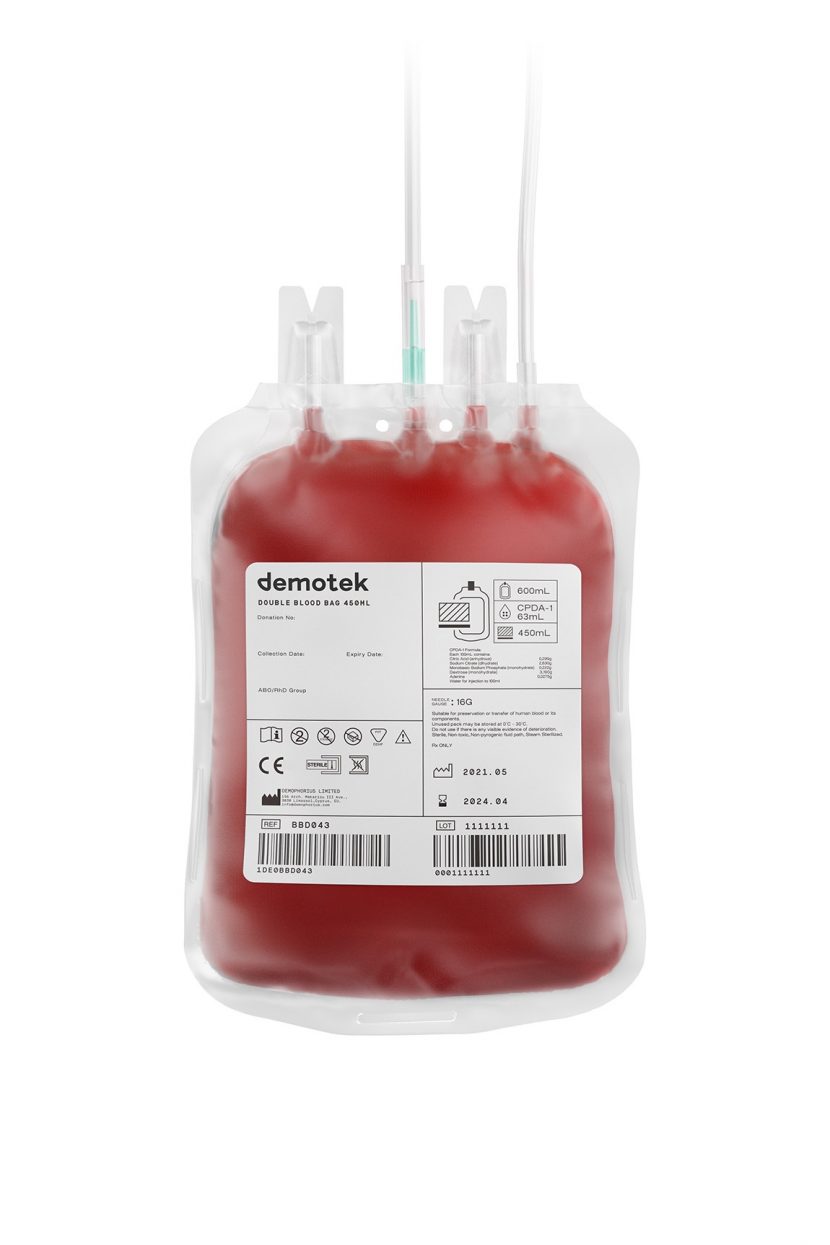 Suitable for preservation and transfer of human blood or its components.
Demotek double blood bag is designed for the collection and separation of whole blood into two different blood components; plasma and red cells.
This is obtained through the process of centrifugation and extraction.
The primary bag contains CPDA-1 anticoagulant solution.
SPECIFICATION
---
PRODUCT CODE:

---

BRAND:

demotek

---

CATEGORY:

---

USAGE:

COLLECTION & SEPARATION OF WHOLE BLOOD

---