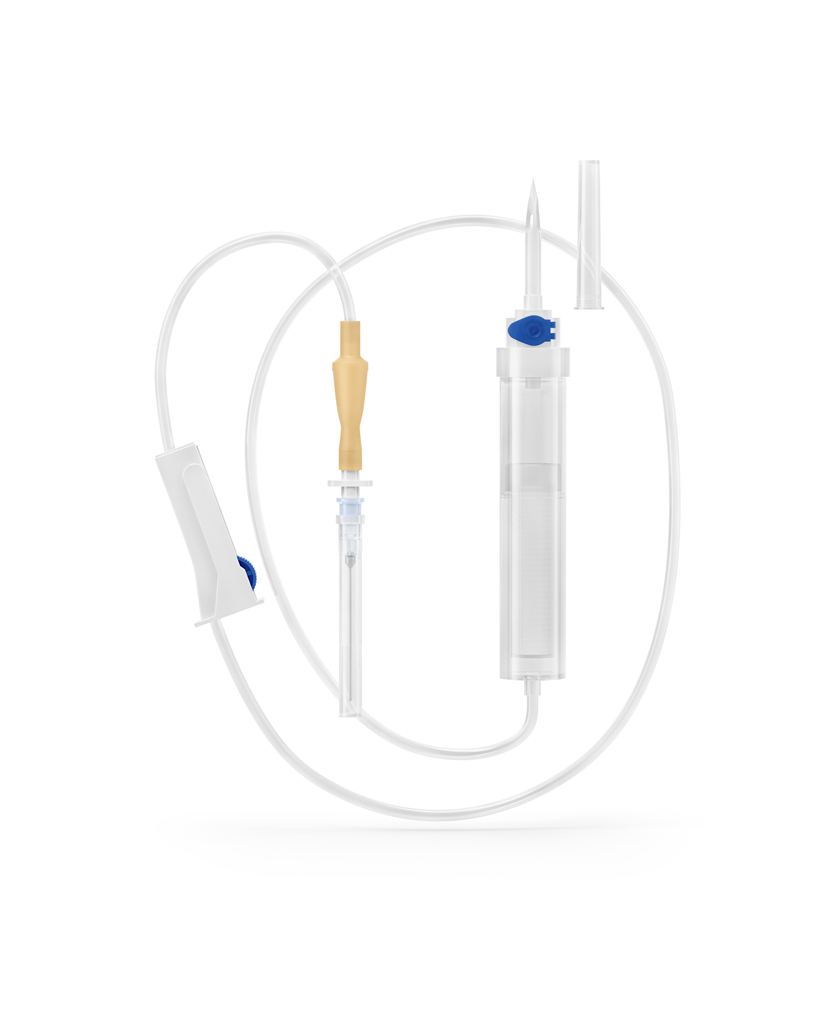 Specifically designed for intravenous and hypodermic injections.
The needle/cannula is inserted under the skin and fluid is absorbed by the tissue.
Demotek infusion sets are for single use only and are made of high grade pvc plastic for medical use.
The components consist of a puncture spike, air filter, drip chamber, fluid filter, roller clamp, transparent tubing and injecting needle.
SPECIFICATION
---
PRODUCT CODE:

---

BRAND:

demotek

---

CATEGORY:

---

USAGE:

The purpose of an infusion set is to deliver insulin under the skin, fulfilling a similar function like an intravenous line.

---