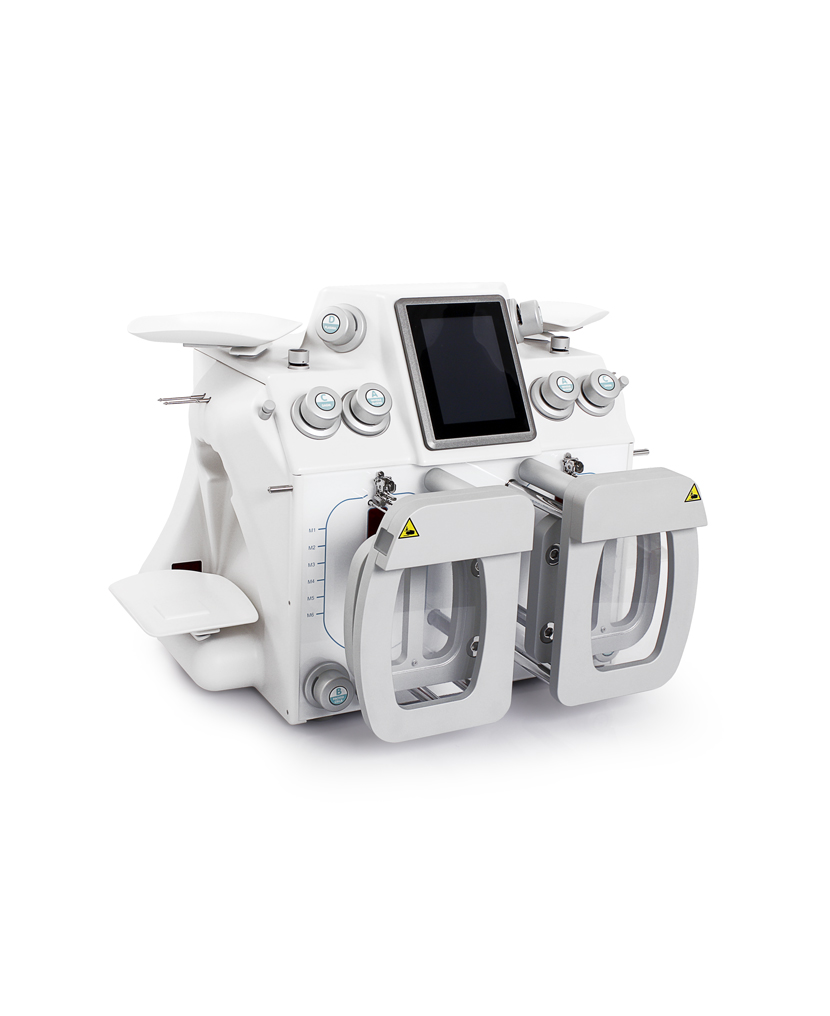 Designed to prepare blood components from centrifuged blood in single use plasic bags.
• Prepares High Quality Blood Components With Any Kind Of Commercially Available Bag, Either Top & Top Or Top & Bottom Type.

• 8 X Precise Balances (4 X Left Side, 4 X Right Side) For All Blood Products.

• Red Cells - Low Hemolysis Achieved By Precise Flow Control

• Dmach Separator Is Available In Two Main Versions, The Basic & The Double Press, Each With Different Configuration For Computer Connection.

• Automatic Valve Breaking With Reports. Operator Safety From Damaged Bags And Hurt Finger.
SPECIFICATION
---
PRODUCT CODE:

---

BRAND:

demotek

---

CATEGORY:

---

USAGE:

Automatic separation of blood components.

---