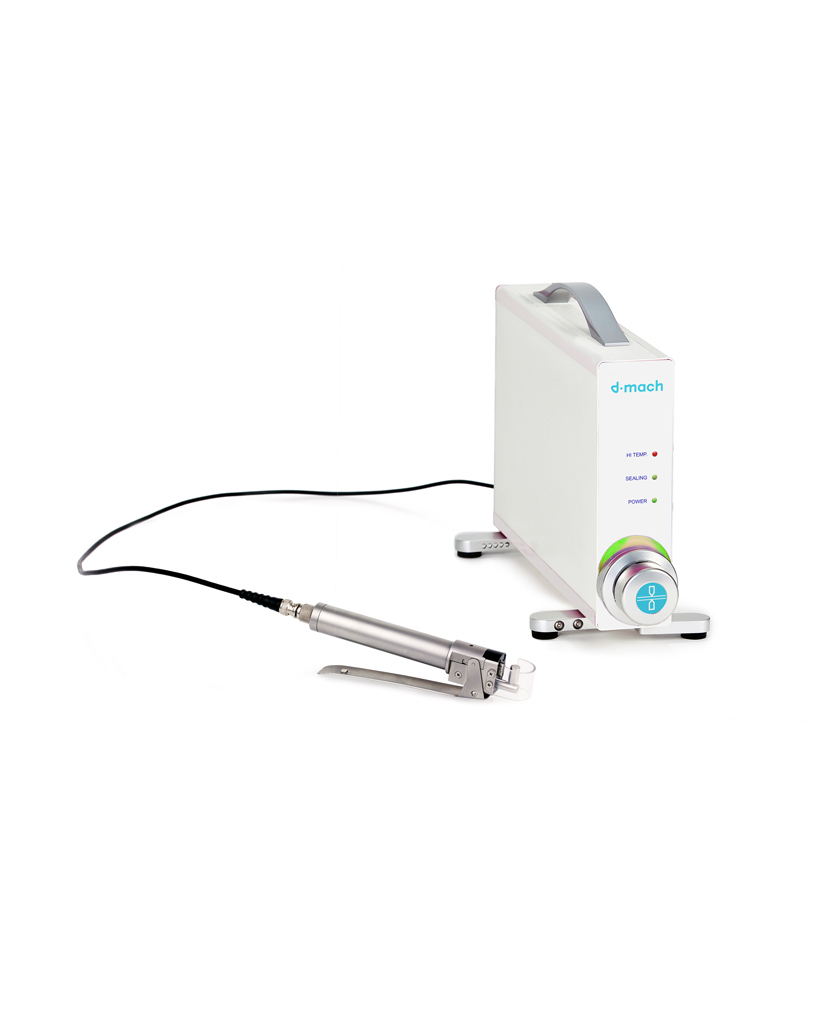 Designed to produce an aseptic tubing connection from two separate tubing segments.
• Each Seal Appears With A Central Line To Facilitate The Snap Apart Separation Of The 2 Parts.

• A Separate Handgun Is Available As An Option To Improve The Flexibility Of Work.

• Dmach-T Can Be Used To Seal Most Of Standard Pvc Tubing Available On The Market.

• Once The Tube Is Inserted The Sealing Clamp Automatically Closes And Produces A Seal In About 1. 5 Sec.

• It Is Easy To Use And It Has A High Working Capacity.
SPECIFICATION
---
PRODUCT CODE:

---

BRAND:

d.mach

---

CATEGORY:

---

USAGE:

---